With the housing market skyrocketing over the last few years, finding a house to renovate for profit or 'flip' has become seemingly impossible.
But there are a few gems out there if you know where to look… So we are going to tell you how to choose the right house to renovate for profit – with these easy tips.
More Reading:
Find the Worst House on the Best Street
It's a tale as old as time – but it is so true. A good street in a good position will always be valuable real estate. If you are moving to a new area, ask some of the locals what the 'Premier Streets' are in your location. They will know! Then, you look for the most run-down, most crappola house on that street. All streets have that 'One Dodgy House'. If it isn't for sale, go and knock on the door, leave them your contact details. Visit every few months so they keep you in mind if they decide to sell.
Plus if you can negotiate a sale price without using a real estate agent – you will save yourself a fortune in fees!
Look for Bad Real Estate Photography
Quite often a house will come on the market where the owner just has no money for marketing. You won't find these homes listed with the swanky real estate agents… no these houses will be either with the cheapest agent in town or listed with one of those 'You Only Pay for the Listing' type of real estate websites. These are INVALUABLE!
Because the owner has no budget for professional photography, quite often the office junior has taken the photos, or the owner has done them themselves. If you are looking online for a house to flip for profit, look for photographs that don't really show what the front of the house looks like.
Too many trees out the front? Fabulous.
A huge fence blocking the view of the home? Excellent
Image a bit blurry? Bloody Brilliant!
All three? Buy Buy Buy!
These are the homes you should be looking at right away. Because if the photographs aren't appealing to the general public, you could find a little gold mine that everyone else has automatically overlooked.
The image below is the real estate photograph of a property located in Gympie. There was zero interest in this property (which is a five-bedroom block home within 50 metres of a school) and it remained on the market for nearly a year. The home was picked up for $215,000. The owners spent four weekends painting and cleaning the property and it currently rents for $450/week. A little diamond in the rough, all because you can't really see the front of the house!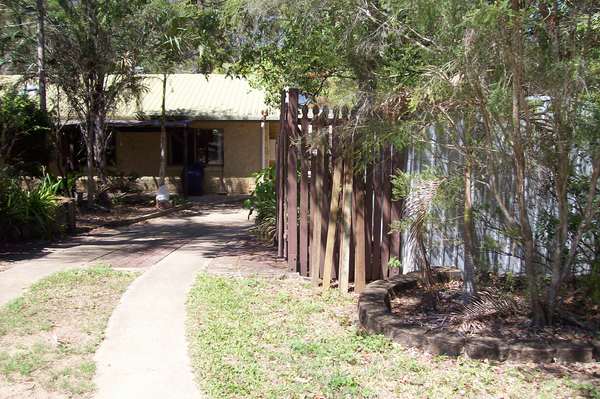 Get Buddy Buddy with a Local Real Estate Agent
Finding a good real estate agent that has your best interests at heart sounds damn near impossible, but they are sheer gold if you find a good one. They will know about properties that are yet to go on the market. And that means no one else knows about them.
Steer clear of the more familiar household names and look for the smaller real estate agents who are trying to get a leg-up in the local market – they are more likely to give you the time of day (and more likely to call you back!). Ply them with coffees and doughnuts – because if they can find you that perfect renovator before it hits the market – you will make a fortune!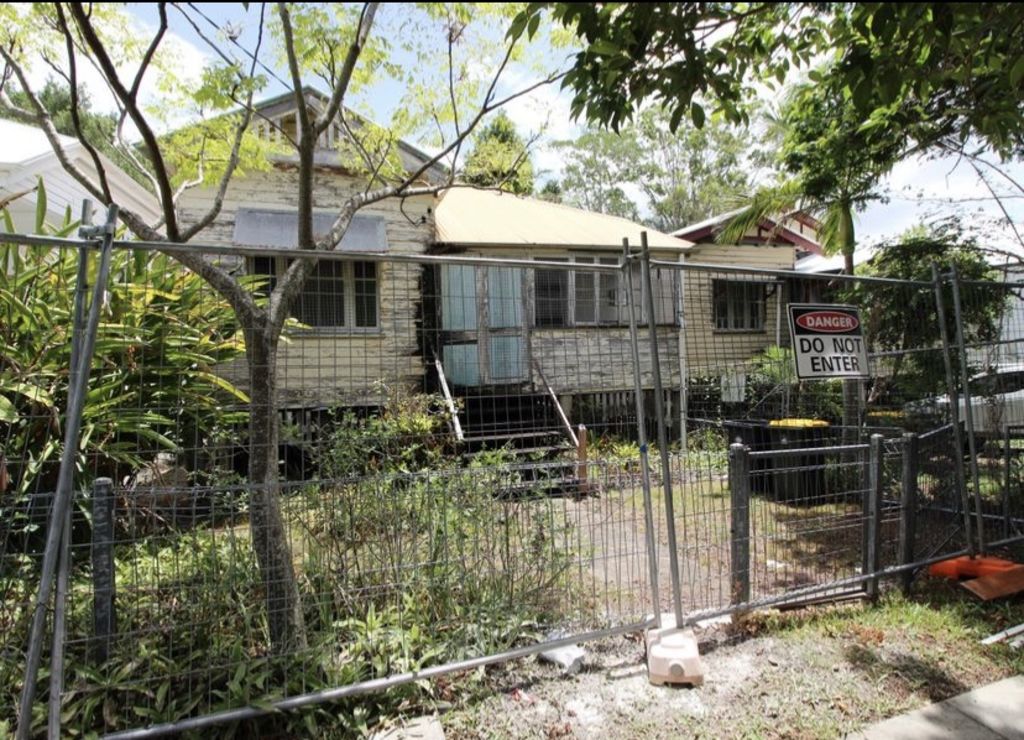 Look for a Bad House with Good Bones
Even if a potential renovator looks like it hit every branch of the ugly tree on the way down, a bad house with good bones can be prettied up enough to make good money. So when looking to renovate for profit, take a tradie with you to see if the foundations of the home are in good condition.
Then all you need to do is relatively minor works to bring her up to scratch. A fresh coat of paint, polish the floors, maybe a new bathroom. But if your bearers and joints are up shit-creek, there are termites or the roof is semi-caved in, you may as well light it on fire because by the time you fixed those uber-expensive items, you still have to spend money on making it pretty enough to sell.
When renovating for profit, you want to spend as little as possible to make a good profit.
Those Expensive Council Searches are Well Worth It
If a house comes on the market and it seems to be too good to be true – get a Council search to find out why. Yes Council searches are expensive, expect to pay upwards of $1000. But they are truly worth their weight in gold. A Council search will tell you if your potential renovator's delight is in a flood zone, or if a sewerage line goes right through the middle, or if a proposed maximum security prison will be built right next door.
In addition to getting those Council searched, knock on the neighbour's doors (with doughnuts) and ask them about any potential reasons you shouldn't purchase the property. Knowledge is power! And little old Mrs Matthews next door might just know that the property you have fallen in love with floods to the rafters every 10 years!
A Quirky Home Can Be a Great Renovator!
Finally, many properties can be considered 'quirky' and this is why they are failing to sell. But a quirky property can be something special when renovating for profit. Especially if you can think outside the square when it comes to renovating.
And quirky homes go for big dollars on AirBnB sites – as people are looking for something less generic than they have at home.
So go look at that Hexagonal Domed Bottle house, or the super skinny apartment…. and think outside the box.
Of course, if you have a house in Gympie that needs some renovating love, please call Gympie Carpentry today!